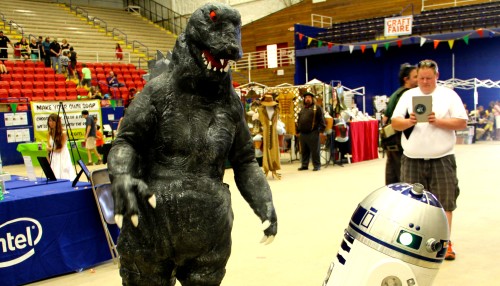 SUBMIT YOUR APPLICATIONS NOW to participate in the biggest, best Austin Mini Maker Faire EVER!  FOURTH FAIRE is going to knock your socks off, y'all. May 16-17 at the Palmer Events Center.
We are seeking Makers who want to show off what they MAKE (Technology! Robotics! 3d printers! Start ups! Maker Ed! Art! Craft! Farm! Food! and more!) or share skills or provide hands-on experiences and interactive exhibits for our attendees.  We are also seeking musicians (preferably with a Maker element), speakers, and workshops.  We expect 8-10,000 attendees this year… this is an amazing place to get people excited about what you do!
CALL FOR MAKERS ENDS MARCH 17th, so don't delay… get your application in today!