Project Name:
Come get wet and play with the forces of nature.
Project:
Sand + water + rocks+ tilted table = FUN!!
This was a fun Maker booth at 2008's Austin Faire. And the kids who were six and three years of age then are recreating it for Austin's first mini maker faire!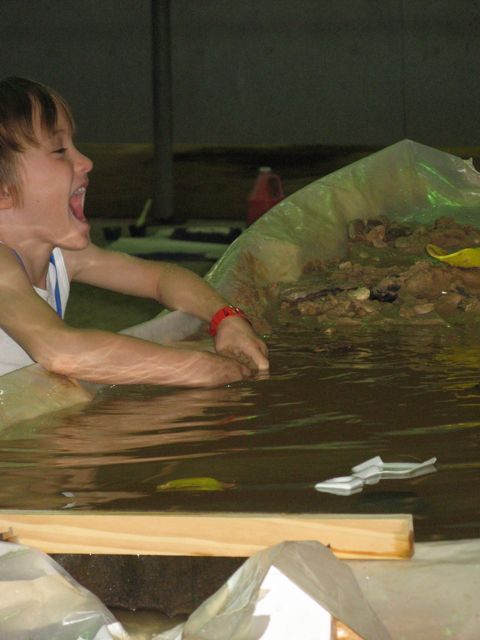 Maker name:
Mindy Hunter